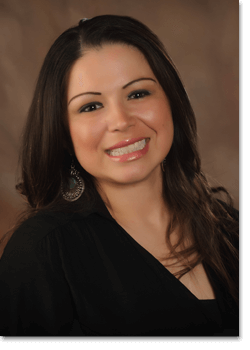 Cydney
Registered Dental Assistant
I love being part of our team, working together to provide the best, most gentle care to our patients. Our patients know and understand our commitment to their oral health and they come in excited to show us the improvements they've made since their last appointment. It's a good feeling to know that we are able to help such wonderful people. As lead Dental Assistant, my work is to provide oversight, leadership and mentorship to my fellow dental assistants and to assist in the efficiency and functionality of the practice to reach the goals set forth by the doctors. I also take x-rays, perform coronal polishing, schedule appointments and input daily notes.
In my personal life you'll find me with my family. In addition to my wonderful husband, I have three incredible children (Marcus, Aaron, and daughter Taylor who is attending DelMar College to become a Surgical Technician).
---
Anita
Registered Dental Assistant / Front Desk
It's difficult for me to pinpoint what I like most about my job. I love our doctors and the team, I am happy that we're able to provide such excellent care, and our patients are incredible! Really, my workday is always interesting and wonderful, which is not true for many people. I'm very lucky. Among my duties here, I assist with caring for our patients, sterilize and disinfect our treatment areas and equipment, schedule and confirm appointments, and verify insurance.
In my personal life, I am very involved with my church. I love spending time with my family, being in the outdoors, and reading.
---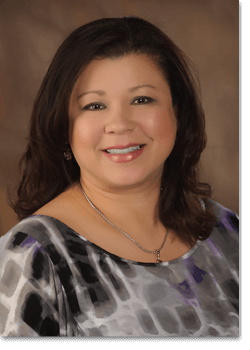 Jackie
Office Manager
I love the social aspects of my work, getting to interact with our patients, knowing that we're helping them with both their oral and overall health, as well as improving their smile and self-confidence. Our team here is amazing, each so good at their job and willing to pitch in when needed, and their skills with our patients are truly impressive. Each team member likes what they do and it shows. As the office manager, my primary duty is to make everything simple, efficient, and pleasant for our patients, our team members, and our doctors. I oversee everything from finances and insurance to phone calls and appointments.
In other words, I tend to be busy, whether here in the office or one my days off. My husband Herman and I have two children Isaac (Coach Rodriguez in Taft) and Lyndsie (attorney for Nueces Co.). I have a pet dog named Belo and two grand cats, Puss & Boots and Lilith, along with a pug named Zeke. My family has been involved in our community all our lives.
---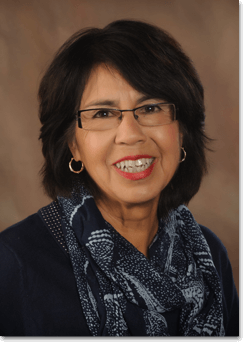 Teresa
Sterilization Technician
Being part of a team that is united in our commitment to delivering excellent care for our patients means I love my job. Not only are my fellow team members incredible at what they do, but our doctors are so skilled and gentle when they work with our patients, as well. And our patients really like to come see us: they tell us so! My job duties are concentrated on disinfecting and sterilizing our instruments, equipment, and the entire treatment area once a patient is finished with their appointment.
As for my personal life, I enjoy staying active and spending time with my family. I also play the guitar and the piano and am a regular volunteer with my church, too.
---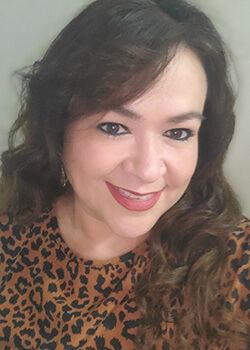 Rose
Registered Dental Assistant / Scheduling Coordinator
I enjoy playing a role in the dental health of our patients and love it when we have time to socialize. Because we are a family-oriented practice, I've been able to watch our patients' families grow over the years, and that's very rewarding to see, especially when a parent trusts us and brings their child to us for their first dental visit! Our team here is truly amazing and our doctors are the best. My work involves everything from assisting our doctors as they care for our patients to taking X-rays and charting. I also schedule and confirm appointments, verify dental insurance, and submit insurance claims.
As for my personal life, I enjoy staying active and spending time with my family. I have three amazing children. Victoria is an Occupational Therapy Assistant, Sarah is a Warehouse attendant, and Rylee is attending TWU to become an Occupational Therapist.
---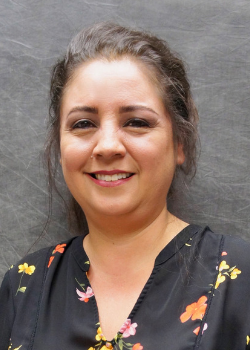 Sandra
Receptionist
I am proud to be a part of a team that changes patients' lives in a positive way. Our team and doctors all work towards a common goal of providing the best dental care to our patients. Our patients will always walk into a caring and friendly environment.
When not at work, I enjoy spending time with my husband of 20 years. We have three wonderful boys. I am very proud of them. During the week after work, I am involved in a lady's bible study group. On the weekends, my husband and I enjoy going to the beach. I also enjoy reading, cooking, and keeping up with current events. During football season, I enjoy cheering for the New Orleans Saints.
---
Alina
Registered Dental Assistant
As a dental assistant, I work one-on-one with each patient to help improve their oral health and provide a comfortable dental experience. It is very gratifying to see the end results of a completed treatment, as well as the satisfaction of our patients with the care they've received. One of the best parts of working here is that it's truly a family atmosphere. Our doctors and team work very well together to meet our patients' dental needs.
When I'm not at work, I enjoy spending time with my husband and our three children. I also enjoy cooking and baking for family and friends.
---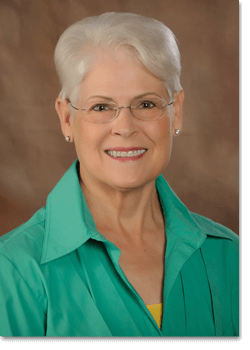 Sherry
Office Manager
---
Carmen
Registered Dental Assistant
---
Savannah
Front Office
I love being a part of an amazing team. At Kolb Dentistry we are one big family. We all strive to deliver the best care to all of our patients. I enjoy seeing our patients thrive and grow and hear about the new things and adventures in their lives. Our work day is never the same, there is always something interesting and different every day.
When not at work, I enjoy spending time with my husband , two children and our four dogs. I also enjoy hunting, fishing, reading and spending time at the beach.
---
Angie
Registered Dental Hygienist
I began my dental career as a Registered Dental Assistant in 2008 and graduated from DelMar College with a degree in Dental Hygiene of Applied Sciences in 2019. I have experience and training in nitrous oxide and laser therapy. I am patient-focused, driven to provide a personable experience along with the highest quality of care possible. Building relationships with my patients and educating them on the importance of their overall oral health is my real passion. I really enjoy helping patients achieve optimal dental wellness and making them feel comfortable each visit. It makes me feel good when they are excited about dental checkups!! I attend continuing education courses to further my ability to provide the best care possible. I'm grateful to have a career that i love and to be working with such an amazing team at Kolb Dentistry. We are truly family!!
I enjoy spending time with my husband and son whether it be fishing or having bonfires on the beach. As a native of Arkansas I will always be rooting for my HOGS-Razorback fan!! WOOOOO PIG SOIEEE!